Shelf Mounting in Brighton
Moving or digging up seasonal decorations? 20 Taskers in Brighton will help pack and unpack as you make yourself at home.
6 Mounting tasks
12 reviews: 91% positive
---
How I can help:
From TVs to works of Art, I am able provide secure mountings on all types of surface.
No Mounting tasks
No reviews yet
---
How I can help:
I have the necessary skills and experience along with the right tools for these tasks. The art is choosing the correct fixings for the many different types of wall material.
7 Mounting tasks
33 reviews: 100% positive
---
How I can help:
i'm a bit of a wall nerd! every wall is different and needs a different fixing! you can trust me to get the right fixing for your wall no matter how old your house is!
2 Mounting tasks
43 reviews: 100% positive
---
How I can help:
I am a multi-trades handyman with many years experience and all the tools required to complete your job to the highest quality.
No Mounting tasks
No reviews yet
---
How I can help:
Hi, my name is Oktay and l have been running technic handyman services as a sole trader above 5 years in the Sussex area l offer a Mounting services
15 Mounting tasks
46 reviews: 100% positive
---
How I can help:
Experienced handyman. All kinds of items hung or mounted on wall including mirrors, floating IKEA shelves, TV brackets, pictures etc. Please note that walls made of lath and plaster may not be suitable for mounting. Min 2 hours.
No Mounting tasks
No reviews yet
---
How I can help:
I am reliable, trustworthy, fully insured with a clean driving licence. I have years of experience in business maintenance as well as renovation of properties. No job too small! As yet I have no reviews as I have just joined this site.
2 Mounting tasks
36 reviews: 100% positive
---
How I can help:
I'm experienced in mounting items such as pictures, mirrors, TV mounts, cabinets or shelf units onto walls, no matter whether the wall is brick or plasterboard.
2 Mounting tasks
6 reviews: 100% positive
---
How I can help:
I am highly experienced in domestic installation. I have my own tools and protective equipment (dustsheets, carpet protectors, hoover etc. I have received excellent feedback for my careful approach when working in people's homes.
0+
Shelf Mounting reviews in Brighton
Andrew did a fantastic job of speedily putting up a couple of mirrors of different sizes. He was professional and and thorough with the job. I highly recommend him and will definitely hire him again when the need arises.
See More
- Fasahat S., December 15, 2020
Andrew was awesome and helped to set up my surround sound speakers perfectly and then also a load of picture and shelf hangings, which he took on with no sweat. Definitely recommend.
See More
- Luke W., December 14, 2020
Alex turned up ahead of time, had all the stuff he needed at hand, and once the job was done, tidied up! Very pleasant guy, whom I would be happy to have do other tasks if needed.
See More
- Jas G., December 09, 2020
Andrew mounted a large & very heavy mirror for us - & rose to the challenge! It looks great - thank you!
- Jacquie B., December 08, 2020
Andrew did a great job with my curtains in bedroom and sitting room. Was efficient and quick. Would defo recommend.
- Iain G., December 02, 2020
Very efficient. Job well done. 
- Valerie A., November 26, 2020
On time more like earlier which i liked , although he was hanging shelves I didn't hear loud noises he was so calm kind and clean, what caught my attention that he asked for a brush and cleaned everything before he leaves.. highly recommended 👏🏻
See More
- Wahab A., November 26, 2020
Alex is a great handyman. He built a TV unit and mounted a really huge clock on the wall. Instructions on the unit were impossible however he's skilled and great at his craft that this was not a difficult task for him. He's efficient and cleans up any bits and helped with moving furniture! Definitely book again !
See More
- Rabs N., November 25, 2020
Andrew was on time, professional and very friendly. He did an amazing job of hanging our office pictures. I would highly recommend Andrew
- Mark S., November 18, 2020
Eduardo is superb! He came at short notice and did an amazing job very quickly! I highly rate him and will definitely be using him again!
- Claire S., November 12, 2020
Eduado is friendly, efficient and helpful. I would highly recommend him.
- Natalia W., November 07, 2020
Gray was very patient as we discussed where to hang many, many paintings, pictures and prints. He procured his own supplies and did a great job. Recommended!
- Adam P., November 02, 2020
The Best! On time, quick, full of ideas :)
- Cata V., October 31, 2020
The second time we've worked with Andrew and another great experience :) Thanks Andrew!
- Katherine P., October 05, 2020
Andrew was brilliant at putting up my curtains. He is very pleasant and knowledgeable and he arrived on time and with the tools he needed to get the job done. He was very careful and measured everything to make sure the job was done right the first time. He also helped mend my table, and had time left over to mount a small grill and a mirror. A fast worker!
See More
- Katherine P., September 23, 2020
David was really nice,polite and a did a great job of fixing an Ikeaheadboard to the wall for us. Will use his skills in future and reccomend highly. Very happy with the standard of work.
See More
- Dee T., August 21, 2020
David knows his work. Best recommendations
- Sanja C., August 17, 2020
Andrew was so friendly and helpful, thank you so much for your help!
- Lizzie S., August 04, 2020
Very professional and completed  all task In a timely manner. Really happy with the work done. Thank you! 
- Zaina A., July 28, 2020
Geoff was the perfect man for the job! He arrived bang on time and did everything perfectly, TV looks amazing and left no mess. Will be using him again!
- Jamal R., July 07, 2020
Gray helped me with blind rails, picture frames and cabinets. He was very professional and thoughtful and brought all the tools he needed. Everything went smooth and easy with him, would highly recommend him for mounting jobs!
See More
- Zevin W., February 28, 2020
Charlie did a great job and got the task done really quick
- Chris M., January 25, 2020
Punctual and efficient. Thanks for your help Chris.
- Sam W., January 22, 2020
Maxim is efficient, friendly, has his own tools, professional and I would easily recommend that you hire him. I will indeed be hiring him again.
- Rasha S., December 18, 2019
How it works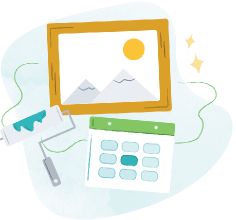 Tell us what you need done, when and where it works for you.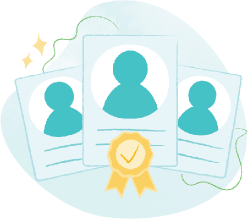 Browse trusted Taskers by skills, reviews, and price. Chat with them to confirm details.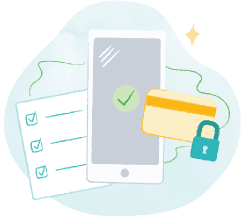 Your Tasker arrives and gets the job done. Pay securely and leave a review, all through TaskRabbit.
No Mounting tasks
No reviews yet
---
How I can help:
I have experience drilling and mounting products onto a wall. I have the required tools and can help you with any task of this nature.
4 Mounting tasks
27 reviews: 100% positive
---
How I can help:
I have hung all sorts from paintings to mirrors to TVs and beyond.
No Mounting tasks
1 review: 100% positive
---
How I can help:
I have over 30 years experience in the construction industry and have vast knowledge in all aspects of building, decorating, kitchen and bathroom fitting and garden maintenance. Possess a 'can do' attitude and offer excellent workmanship.
1 Mounting task
42 reviews: 100% positive
---
How I can help:
I have 3 years experience of doing DIY tasks around the house, and have lots of experience of mounting items e.g. TV's, paintings, shelves, etc onto walls, as well as anything else that needs to be mounted onto all common types of wall.
3 Mounting tasks
11 reviews: 100% positive
---
How I can help:
As a handyman, I got more than 5 years of experience in this field. Do not deal with a grumpy handyman that makes you feel as he is making you a favour... Contact me and I will help you with a smile and good/responsible service. Eduardo from MONKEYS TASKS - Brighton (BN2)
No Mounting tasks
No reviews yet
---
How I can help:
I have more than 20 years in carpentry and joinery and have my own hand and power tools. I pride myself on keeping a tidy site during installation.
No Mounting tasks
No reviews yet
---
How I can help:
I'm experienced at putting up televisions. I can also assist with connecting your television and audio visual equipment having worked with consumer technology. But if your wall is bungaroush, I'm afraid I can't help!
No Mounting tasks
No reviews yet
---
How I can help:
5 years experience of putting things together and mounting things up on the wall . Just leave it to me.
1 Mounting task
2 reviews: 50% positive
---
How I can help:
I have experience in hanging photos, paintings and TV mounts very friendly and will give a you a fair rate
No Mounting tasks
No reviews yet
---
How I can help:
Kindly let me know the size & what you need to mount!
No Mounting tasks
No reviews yet
---
How I can help:
Have carried out various similar tasks in past