Light Installation in Manchester
From replacing bulbs to installing light fixtures, choose from 13 capable Taskers to shed some light on your space.
Abdo-Alrahman H.
£18.82/hr
No Electrical help tasks
No reviews yet
---
How I can help:
Studied 3 years electrical engineering, Troubleshoot and fix electrical appliance at home or for friends.
No Electrical help tasks
No reviews yet
---
How I can help:
Having rewired my entire flat, I am a perfect candidate with a wealth of experience and knowledge as an engineer.
No Electrical help tasks
No reviews yet
---
How I can help:
Part P registered domestic electritian.
No Electrical help tasks
12 reviews: 100% positive
---
How I can help:
I have 17th Edition and many years experience.
No Electrical help tasks
12 reviews: 83% positive
---
How I can help:
Problem-solving skills. Diagnosing and repairing electrical problems
No Electrical help tasks
2 reviews: 100% positive
---
How I can help:
Hi i am not qualified and will not provide any certification or legal cover, no consumer box change. i do wiring, adding new sockets in and out, light fixtures, dimmer switches, cooker sockets, ceiling pendants and new circuits and installations.
No Electrical help tasks
9 reviews: 100% positive
---
How I can help:
I have a high understanding of IT field, in fact I can troubleshoot many computer related problems such as Software and Hardware. I can also find solutions for smartphones software related problems.
No Electrical help tasks
No reviews yet
---
How I can help:
Installing, maintaining and Repairing .I have a five-year degree in electronics. I can do home and industrial electrical systems. Maintenance takeaway machines.
6 Electrical help tasks
36 reviews: 100% positive
---
How I can help:
You need to be confident that whoever is playing with your plug sockets knows a thing or two about electric. I've worked with electricians on full house requires, and have excellent general electrical knowledge.
0+
Light Installation reviews in Manchester
Giles arrived on time and completed my task very quickly! Would highly recommend and hire him again.
- Michelle A., November 26, 2020
Great job! Nice guy and very quick! I needed a light putting up in my hallway and it looks amazing! Thank you!
- Nicky B., November 25, 2020
Excellent tasker. Courteous and prompt.
- Waine R., November 18, 2020
Very professional and efficient. Highly recommended him. Thanks 
- sahar A., November 04, 2020
- David F., November 02, 2020
I highly recommend Mehrdad. He is very professional and has great attention to detail in his work. I will definitely choose him above all other taskers when I have more jobs as he is polite, has great time keeping, and does an amazing job in a short space of time. Thank you Mehrdad!
See More
- Serena J., October 31, 2020
Would definitely book Giles again. Came and did the job professionally and quickly without any hassle.
- Major k., October 29, 2020
He is very efficient and competent. I will definitely hire him and and again. Thank you Alistair
- olaitan O., October 29, 2020
Friendly and helpful, and knew what he was doing which is always good
- james s., October 15, 2020
Fantastic work, thank you. Will be requesting you again. 
- Aggie M., October 10, 2020
Great communication, clear about everything beforehand and was lovely and polite on the job. Thanks Giles!
- Katie C., October 07, 2020
Lovely guy very professional and completed job at a high standard .
- Nadia Z., October 07, 2020
Really nice guy. Pleasure to have in the home and sorted out my electrical wiring problem. A1!! 
- Helen B., September 24, 2020
I have used taskrabbit to get help with electrical, plumbing and other small jobs. This is the first time though, that I had such a great service! Delcio has contacted me within a short time of period after my post, to get some more details before undertaking the job. He advised completing the task on Monday instead of Sunday as it would give him the opportunity to buy any missing parts we may need, and not to come over and then book him again! He came on time and diagnosed the issue straight away with the cooker hob not working. He then advised to buy a new one, so he offered me to drive and buy a new appliance in order to resolve the matter that time instead of waiting for a few days. On our way, I had a few other related jobs (under-counter fridge not working, Washing Machine replacement), who could undertake in the same day! We bought at the end all appliances and had them installed and fitted all perfectly! His attention to details and friendliness give him the advantage of contacting him again in the future! A Great tasker with A LOT areas of expertise and a truly multy taskrabitt Thanks, Delcio for all the help and keep up the good work 😃
See More
- Nicolas S., September 11, 2020
Pleasant and professional, did a great job installing two ceiling lights for me
- stacey w., September 05, 2020
Did a great job fixing the kitchen exhaust/extractor's wiring issue. Was very professional in his job and would recommend him.
- Harish H., August 27, 2020
James was fab, really friendly, on time, super helpful and did a really good and professional job  would highly recommend! 
- Rose E., August 27, 2020
Arrived early and very friendly. Worked quickly and did a great job!
- Alexander C., August 24, 2020
James was brilliant. Gave great advice, took care of sourcing all the materials and did a great job on installation. Would highly recommend. 👍
- Chris O., August 06, 2020
Super friendly and got the job done quickly! Will definitely be using Matthew again for any other tasks that need doing! :)
- Lauren W., June 19, 2020
Matt replaced a light fitting for us and was really friendly, communicative and really efficient and tidy - would absolutely recommend!
- Pippa N., May 12, 2020
Electric work, multiple fixings to walls, shelves... All in a couple of hours. High quality work.
- Navid B., March 22, 2020
One thing didn't get resolved because of pre-existing crazy wiring issues but Matthew was very good at explaining what was going on. He went above and beyond in fixing other issues for me. It was an absolute pleasure having Matthew around too. Would recommend and will definitely hire again in future.
See More
- David P., March 08, 2020
Fantastic, completed the jobs with no fuss at all, he was so helpful and gave me advice on other jobs l have. Would definitely recommend 
- Edwina A., March 08, 2020
How it works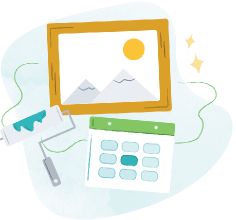 Tell us what you need done, when and where it works for you.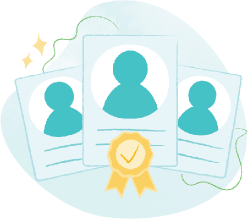 Browse trusted Taskers by skills, reviews, and price. Chat with them to confirm details.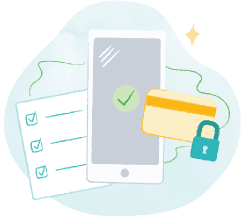 Your Tasker arrives and gets the job done. Pay securely and leave a review, all through TaskRabbit.
No Electrical help tasks
No reviews yet
---
How I can help:
Software engineer with electrical engineering qualification can work under supervisor
4 Electrical help tasks
40 reviews: 100% positive
---
How I can help:
19 highly experienced years in the domestic electrical world here in uk and Australia. Switch and sockets changes to full house wiring from start to finish. No job too small or big as can get extra hands if required. PART P DOMESTIC INSTALLER.
No Electrical help tasks
No reviews yet
---
How I can help:
Fully qualified domestic electrical installer. Certified to latest 18th Edition regulations.
1 Electrical help task
11 reviews: 100% positive
---
How I can help: