Deep Cleaning in London
Need someone to get in the nooks and crannies? 3359 Taskers can apply the elbow grease to make any space sparkle.
Book Now
8 Deep Clean tasks
266 reviews: 99% positive
---
How I can help:
I have been working as a professional cleaner for the last 17 years; many of those years I worked as a supervisor for a big cleaning company. I've worked on big and small jobs and hold myself to a high standard. FYI - No ironing
See More
3 Deep Clean tasks
656 reviews: 99% positive
---
How I can help:
If you want your place cleaned up but you are looking for a in depth cleaning job, where stains are removed and hidden corners are wiped down, I have the experience and patience for the most difficult jobs. Try me!
See More
No Deep Clean tasks
4 reviews: 100% positive
---
How I can help:
I have much experience in cleaning, many years worked in cleaning companies
48 Deep Clean tasks
497 reviews: 96% positive
---
How I can help:
14 Deep Clean tasks
112 reviews: 100% positive
---
How I can help:
Having 6 years cleaning experience i can provide great service as i used to do deep cleaning,one off cleaning,regular cleaning,spring cleaning
No Deep Clean tasks
38 reviews: 97% positive
---
How I can help:
I like this job and I'm serius and available
3 Deep Clean tasks
38 reviews: 84% positive
---
How I can help:
I enjoy making things perfect and the way they were once before, i find it rewarding and enjoy spending large amounts of time with small and large areas. I have done many cleaning-related tasks and love helping the repeat tasks I get.
See More
8 Deep Clean tasks
56 reviews: 94% positive
---
How I can help:
+4 years of professional cleaning experience. If you require a thorough deep clean that will leave the place immaculate. Don't hesitate to hire me. I am very motivated, fast and with a strong eye for detail.
See More
7 Deep Clean tasks
53 reviews: 83% positive
---
How I can help:
Great attention to detail and high personal standards Minimum 2 hours .
1700+
Deep Cleaning reviews in London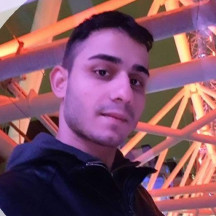 The task was difficult & he executed with grace & professionalism. Also friendly and nice. 
- ivie a., December 01, 2019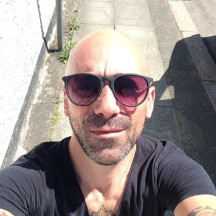 Very good service. Accurate and caring. I would recommend him
- Marene Elena C., November 30, 2019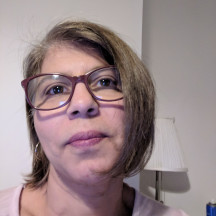 Excellent cleaning job and brilliant attention to detail. Cleaned apartment from top to bottom. Very impressed.
- bell t., November 27, 2019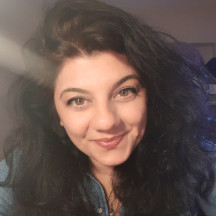 Did a brilliant professional clean, much appreciated.
- Anthony I., November 23, 2019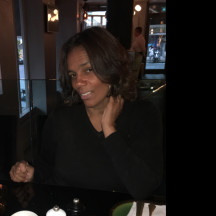 Was on time, friendly and did a very thorough job. Very pleased
- James A., November 22, 2019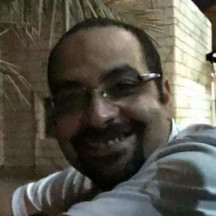 Punctual, thorough and very helpful. Flexible and patient with the quirks of my house (access, gates, alarms). And wonderful personality: kind and warm.
- Pedro P., November 16, 2019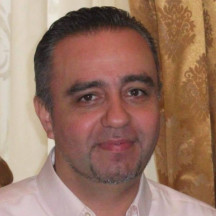 Adrian was one time and completed an amazing amount of work in 2h30, to the highest standard I could have hoped for. Would definitely recommend!!
- Margaux P., November 13, 2019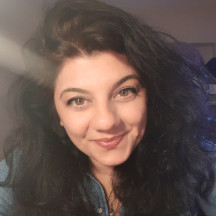 Great - everything is really clean now. Even the small difficult to do bits. Added to one of my fav taskers
- Rob L., November 08, 2019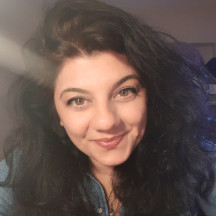 Rumina was polite, I don't feel the cost reflected that standard of work at all though. I would have been able to get my normal cleaner for 8 hours for the cost which would have had far far better results and much more of my home would have been done as a result. 
See More
- Kirsty H., November 07, 2019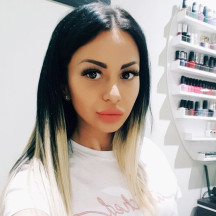 Roxana is a gem!!! She is a perfectionist and her attention to detail is mind-blowing. I was beyond satisfied and will definitely be calling her regularly.
- Danielle M., November 05, 2019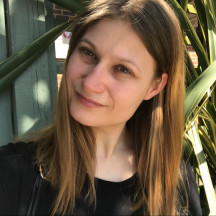 So, so awesome. My house needed a deep clean and Steliyana has left it looking perfect. Very friendly too. Thank you so much! 
- Sara O., October 31, 2019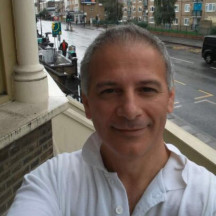 Very thorough, hard worker , polite and excellent job. 
- Sadaf H., October 28, 2019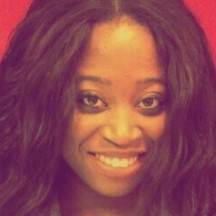 Abigail is great! She is honest and hard working. She is doing an excellent job at my place.
- Francesca G., October 27, 2019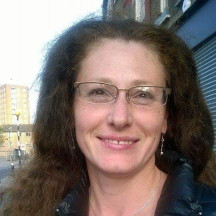 - Kseniia Z., October 27, 2019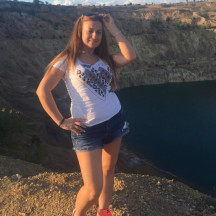 Brilliant job! So through and hardworking. Thank you Teodora!
- Ewan M., October 25, 2019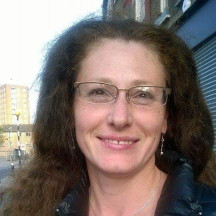 Tatyana has been super efficient, quick, professional and friendly! She s amazing!
- Michele M., October 20, 2019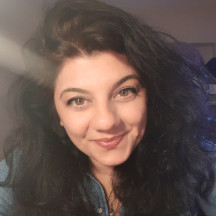 Rumiana was amazing! She did an excellent job with the cleaning, and knew exactly which products would work best for each job. Efficient, friendly, fast, and cleaned everything perfectly! 
See More
- Karishma P., October 19, 2019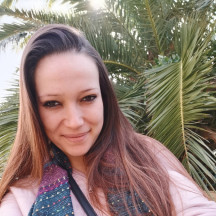 Efficient friendly and thorough!
- Jade C., October 18, 2019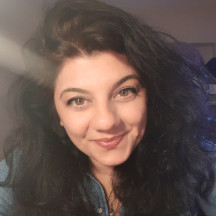 Rumiana cleaned the oven very well, but she was an hour late. She did not give notice she would be late.
- Mary F., October 14, 2019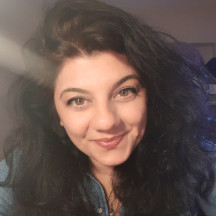 Amazing! Unbelievable clean and she was so lovely. Definitely want her to come back again to clean the house. Amazing job. Thanks Rumiana.
- HOLLY S., October 12, 2019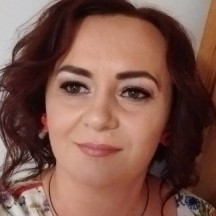 Irina is an amazing cleaner! Excellent attention to detail. ☺️
- Janet E., October 10, 2019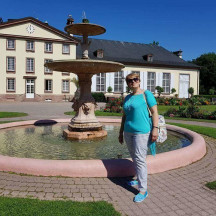 Cleaning good, reliability not so good.
- Eloi G., October 07, 2019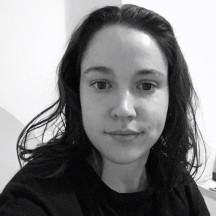 Very professional, couldn't recommend more!
- Venla S., October 04, 2019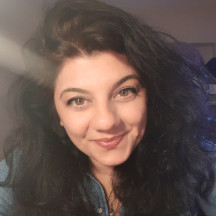 She was very thorough and even sent me pictures as she went. Which was very comforting to know how good a job she was doing while I was at work! Thank you
- Harriet B., October 04, 2019
How It Works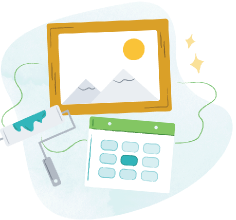 Tell us what you need done, when and where it works for you.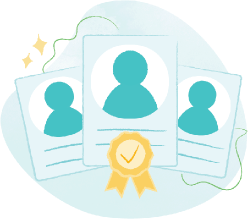 Browse trusted Taskers by skills, reviews, and price. Chat with them to confirm details.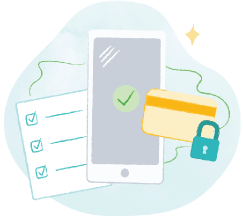 Your Tasker arrives and gets the job done. Pay securely and leave a review, all through TaskRabbit.
4 Deep Clean tasks
17 reviews: 100% positive
---
How I can help:
Love love cleaning Have done quite a few of end of tenancy cleans . 
40 Deep Clean tasks
138 reviews: 84% positive
---
How I can help:
i can do the job nicely and perfectly! Please ignore some of the bad feedbacks, can not agree with them, and also can not delete them! You will be more than happy to have me like your cleaner! 😊 ❤️
See More
3 Deep Clean tasks
40 reviews: 97% positive
---
How I can help:
Last minute guests? Party? whatever the occasion I am here to pay extra attention to those forgotten areas.
27 Deep Clean tasks
166 reviews: 94% positive
---
How I can help:
I am very hard worker and I work extremely fast.
5 Deep Clean tasks
37 reviews: 100% positive
---
How I can help:
Hi there, are you moving out of house/flat or just moved in. Any deep cleaning or spring cleaning??? I can guarantee 5 star service. I have experience in hotels and domestic cleaning over 3 years.
See More
18 Deep Clean tasks
224 reviews: 100% positive
---
How I can help:
I am very reliable and thorough at me job. I pride myself on 100% customer satisfaction. I also have a Carpet Cleaning machine that is dry within 1 hour. which is better than the leading rental type carpet cleaner. I am very good at end of tenancy, or clean before moving in and supply all my own materials, and equipment ( hoover, mop, steamer, window vac etc). Please note my minimum charge is 2 hrs.
See More
No Deep Clean tasks
16 reviews: 81% positive
---
How I can help:
This is where I provide the same high quality, attention to detail and thoroughness in cleaning but more deep and in depth, especially when the cleaning task is tougher and demands more effort. Choosing me? You won't be disappointed.
See More
64 Deep Clean tasks
204 reviews: 99% positive
---
How I can help:
I'm used to do all kinds of cleaning,like house,office, hotels. I am very friendly, discreet, polite and I do all jobs to a very high quality. My clients should always be happy with the service I provide.Use professional cleaning supplies and i make sure your house will be spotless.
See More
Elite Tasker
98 Deep Clean tasks
282 reviews: 99% positive
---
How I can help:
8 years experience in deep cleaning
51 Deep Clean tasks
332 reviews: 98% positive
---
How I can help:
I have at least 5years experience in cleaning and deep cleaning ,working in Spain and in England,i love to clean and to make people happy
32 Deep Clean tasks
206 reviews: 99% positive
---
How I can help:
No Deep Clean tasks
12 reviews: 91% positive
---
How I can help:
27 Deep Clean tasks
160 reviews: 94% positive
---
How I can help:
Deep cleaning -shiny house
20 Deep Clean tasks
202 reviews: 98% positive
---
How I can help:
i heave very mach experience
2 Deep Clean tasks
1 review: 0% positive
---
How I can help:
I'm able to complete this task 
Easily book and manage tasks in our app